Conversations (migrants who have entered the EU)
2016




For the duration of the show, recent migrants
and refugees based in Sweden, Germany, Greece and the UK agreed to share an experience of their illegal trip through the continent made without visa or passports.

The visitors can call them through a cellphone which is installed at the gallery space. The 5 to 10 minutes conversations are based on what it meant for the migrant/refugees to confront and cross the European borders.




Around the conversations, the environment of the installation in which the spectator was immersed was heated. Four heaters were modified to constally run in the exhibition space, rising the room temperature several degrees comparing to the temperature outside the gallery space.


Infrared light bulbs are commonly called heat lamps as they transmit infrared radiation to the body that is being heated. They are mainly use in animal breeding or light therapy, although the exposure to light must be controlled as it has the potential of burning the skin and shouldn't be looked at directly.
The exposure to this light and the heat that the bulbs emit have an hypnotic effect.

Three lights were placed opposite to the modified heaters. As visitors used the phone piece, they were immersed in an environment of heat and light.


All the borders they traced were imaginary lines.
Modified heaters, pushed the gallery ́s electrical installation to its limits.

The electrical current was audible as it went through the wires.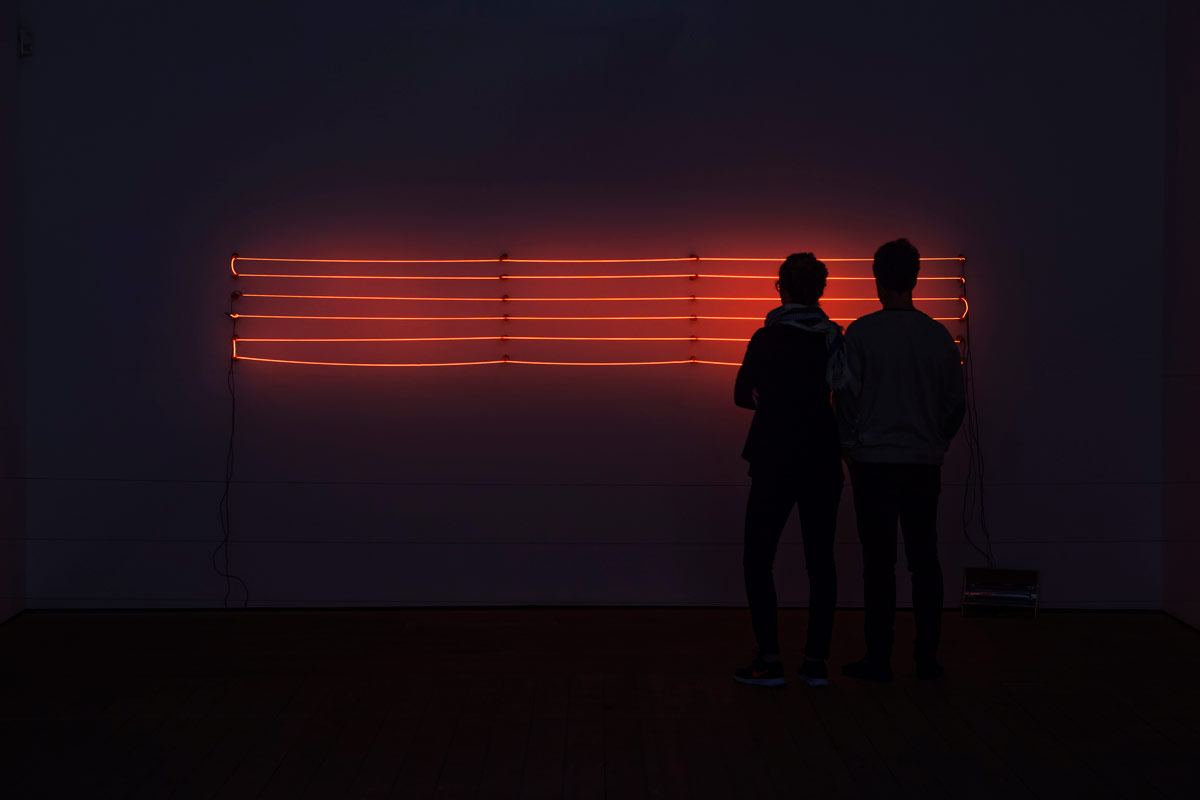 View of the gallery from a CCTV camera while someone is participating in the piece at the space